Before we get started I just need to say
HAPPY
CANADA
DAY!
To all you Canadians out there :)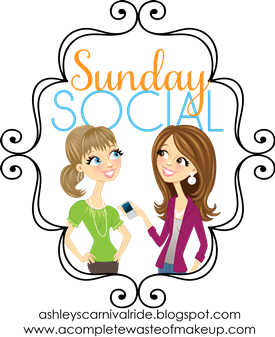 Now that that is out of the way lets get down to business namely the third Sunday Social! This one is all about shopping :)
What is your favorite store to shop at?
Any thrift store... I love searching for that one amazing piece in a pile of junk :)
If you could afford anything and everything, which designer brand would you covet?
I love Tom Ford so, if I could afford anything and everything that is probably what I would go with :)
Must have closet staple?
A comfy pair of jeans that make you look great, a white button down shirt, a really amazing blazer, a pair of tan shorts, and a red dress that makes everyone in the room look at you :)
Favorite kind of shoes? (brand or type)
I don't think that I have a favorite... But I tend to like Steve Madden and I just love to look at United Nude's designs :)
Best clothing deal you've ever gotten? (sale or amazing find)
A pair of Cole Haan boots that I got for $50 at 90% off :) I love them and wear them all the time :)
Style you'd love to try?
I think that it would be fun to try out the punk rocker look just once... like just for one night :) I probably couldn't handle it for much longer than that ;)
Now I am going to watch the end of the Spain-Italy match :)
Have a great Sunday everyone!