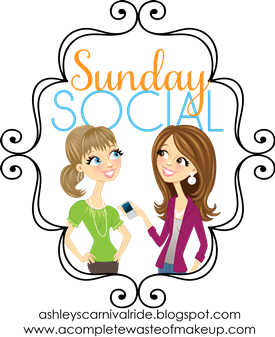 Linking up with Sunday Social again!
1. What is your favorite Fall activity?
Anything to do with leaves... I even like raking them ;)
2. Do you follow a football team? If so which one and why?
I don't follow football. But if I were to watch then I guess any of the Canadian teams would work.
3. What is something fun about Fall in your area?
I don't know that we have anything that is particularly special... But I personally think that the leaves on my part of the world are some of the best :)
4. Fav Fall outfit staples?
Tall brown boots, blazers, scarves, jeans ...
5. Thing you are looking forward to most about this coming Fall season?
Well, I really hope that I will starting university and I am pretty excited about that :)
6. Favorite Fall holiday? Traditions?
Thanksgiving. Turkey and pumpkin pie with mounds of whipped cream :)
And that is it for now :) Next week is all about food and I may be just a bit too excited about it ;)
I am going to watch the men's 100m final now...
Have a great Sunday! :)