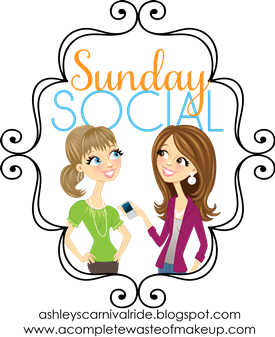 Linking up again! :)
What is your all-time favorite song?
Hmmm.... I actually cannot think of one song that is my absolute favorite but, a few that I love are:
'Empire' by Rococode, 'Bitter Sweet Symphony' by The Verve, 'Canadian Girls' by Dean Brody, 'Waka Waka' by Shakira, 'Our God' by Chris Tomlin, 'Rolling in the Deep' by Adele, 'Iridescent' by Linkin Park, 'Holy' by Matt Redman, 'The Blue Danube' by Strauss and 'Here I Am to Worship' by Tim Hughes...
What is your favorite singer/band?
Casting Crowns, The Beatles, Yann Tiersen, News Boys, Charlie Parker, Aretha Franklin, Miles Davis.... Again I seem to be unable to pick only one... I am noticing a recurring theme here :)
What is your theme song/song that best describes your life?
I don't think that I really have a theme song or a song that describes my life but, the one that comes the closest is probably I Was Here by Beyonce.
What songs puts you in a good mood?
Pretty much anything that I can dance too to be honest. :)
What is your favorite road-trip music?
Usually a pretty random mix of things... my favorites and anything by The Beatles plus whatever else I am feeling like at the time... It tends to change depending on my mood :)
What song are you embarrassed to admit you love?
Not a song but a whole album, Up All Night by
*gasp*
One Direction. Now if you will excuse me I will bury myself in hole of embarrassment...
Can you tell that I have super eclectic taste in music? ;)
Don't forget to check out the link for some music madness! :)